psycHotherapist
Tinyca Bryan
MSW, LCSW, LCAS-A
Email:
[email protected]
Phone (910) 644-0307 ext. 1
FOUNDER/PARTNER
Hi. I'm Tinyca Bryan. I'm a Licensed Clinical Social Worker in the state of North Carolina. More specifically, I am someone who sparks change in people's lives.
I help individuals, who desire to experience clarity and confidence in their lives, but feel like their reality is one of hopelessness. I provide supportive counseling to these individuals by exploring their history and uncovering patterns that they may not be aware of so that they can begin to move forward, gain more control of their emotions and start living the life they thought to be unattainable.
I know from my years of experience in working with adolescents and adults who struggle with issues related to anxiety, depression, grief, relational issues, low self-esteem, attention-deficit hyperactivity disorder and more, that there is hope and you have the ability to overcome and not only live life but thrive in it. If you are ready to do the work, you will be amazed at how capable you are to explore parts of yourself that you never new existed. The process of therapy can help you gain necessary skills that will aid in your personal growth.
I applaud you for taking the first step towards improving your emotional well-being. I believe that each one of use are capable and deserving of fulfilled lives. I realize that it can be difficult to talk to someone you're meeting for the first time. However, I value the innate self-determination of my clients and empower them to move at a pace which feels most comfortable.
If you are ready to explore what is hindering you from becoming your best version of you, and want to figure out what to do next, then give me a call or drop me an email. See you soon!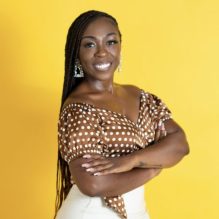 psycHotherapist
Jessica Jones
MSW, LCSW, CAMSII
Email:
[email protected]
Phone (910) 644-0307 ext. 2
FOUNDER/PARTNER
"Healing yourself is generational wealth"-Charlamagne Tha God
While there are many different reasons for people to seek therapy, I believe that great therapy always begins in the context of a safe and supportive relationship. I believe that therapy is a collaborative process in which I use my skills and experience to help clients with whatever challenges or struggles they face. I support clients from a supportive, non-judgmental space honoring where they are and where they want to go.
My educational background includes Liberty University, BS in Psychology and the University of Southern California, Master of Social Work. I am a certified Anger Management Specialist and a Certified Facilitator of Parenting the Positive Discipline Way Group. As a Licensed Clinical Social Worker trained in Cognitive Behavioral Therapy (CBT), I have learned from and worked alongside some of the most innovative and inspiring therapists gaining experience with various patient populations along the way.
My passions include collaborating with adolescents and adults around such issues as ADHD and executive functioning, stress management, trauma, anxiety, and mood disorders, with a broad goal of promoting emotional well-being and resiliency in the context of these issues.
In my personal life, I enjoy hiking, traveling, and reading. My faith is an important part of my foundation and has shaped the woman that I have become. As a woman of color, I believe that it is my duty to help to eradicate the stigma of therapy within the black and brown communities.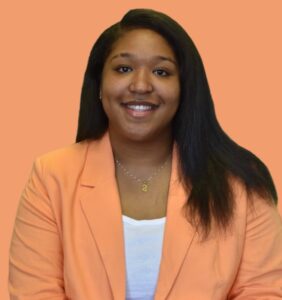 THERAPIST
Kylah Saylon
MSW, LCSW-A
Email:
[email protected]
Phone: (910) 644-0307
Remember, the same day we plant our seeds is not the same day we eat the fruit." - Tabitha Brown.
I believe in "trusting the process". Therapy entails patience and participation when learning how to cope with emotions and/or life stressors. The most significant component of effective therapy is a good "fit" with the therapist. As a Licensed Clinical Social Worker-Associate, I provide a safe, reliable, and encouraging environment for clients to express themselves with no judgment, while also meeting my clients where they are. I provide therapy to adolescents, adults, athletes, and LGBTQIA+ community. While I offer services to all individuals and families, my goal is to support marginalized groups.
As a former athlete, my focus includes working with athletes who are experiencing increased academic strains, longer playing seasons, pressure from coaches or family, injuries, social anxiety, depression, and other personal life stressors which affect the clients athletic/academic performance.
My educational background includes a Master of Social Work degree from Arizona State University. I have experience working with clients who struggle with anxiety, depression, grief, stress, anger, and adjustment to life changes. My primary methods include therapy through play, Cognitive Behavioral Therapy, and mindfulness from a solution-focused approach.
Interest:
Adventure Traveling Outdoor Activities Board Games Shopping
Concerts
Sports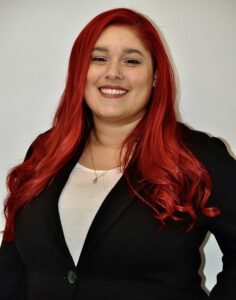 THERAPIST
Benlyd Col`on
LCSW-A
Email:
[email protected]
Phone: (910) 644-0307
Are you in need of a safe space where you can express your deepest thoughts?
Are you ready to tear down the walls you built to protect yourself throughout life's struggles? Let me be the listening ear and voice of reason who helps you navigate the challenges weighing you down? My name is Benlyd Colón. I am a Licensed Clinical Social Worker Associate.
I graduated from Fayetteville State University with my Bachelors in Social Work in 2015 and Masters in 2019. I am a psychotherapist offering services in both English and Spanish. I have experience working with children as young as 6 years old as well as adults and families. I am here to offer the unbiased advice of a trained professional who has also experienced life's challenges. Whether you are battling depression, anxiety or simply need help finding your footing, you are not alone. Together we can tear down those walls piece by piece and rebuild a life centered around your personal goals where you are being the best version of YOU.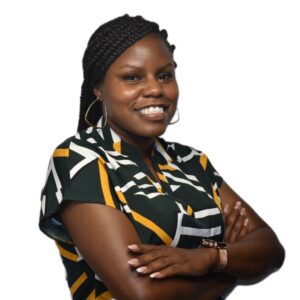 ADMINISTRATOR/BILLER
Trearina Vendrick
Interships Available
BSW & MSW Students
Students who are looking for clinical placement for purposes of course completion. Our goal is to provide interns with real life experience while teaching and training students to become well equipped Therapists after school completion. If you are interested in becoming an intern with our practice, please email your resume to us or give us a call to schedule and interview.

We are a team of Therapists who prioritize our clients and are committed to providing them with quality care. Our team is currently hiring for Therapist/Counselors in the capacity of part-time, independent contractors for both LCSW, LCSW-A, LPC and LPC-A. Part-time Therapist on associate level would be able to receive in-house Supervision at a discounted rate. If you are interested, please email us your resume for consideration.